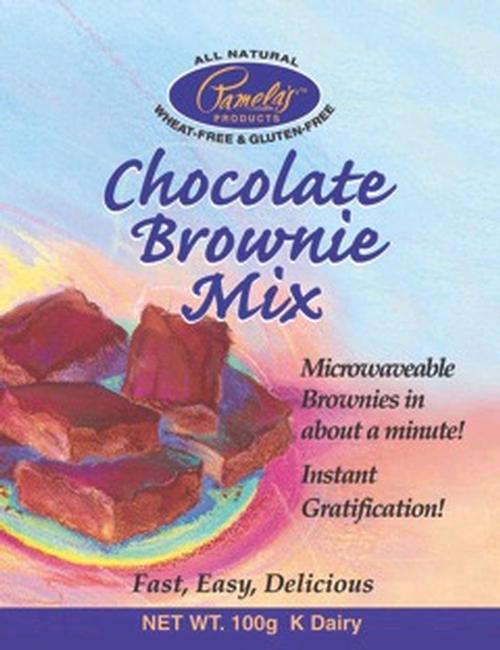 Yeah, that's what I said! Microwave brownies.
At the
gluten-free food expo
in DC this month, one of the many samples that
Pamela's
was handing out was a single serving packet of microwavable brownies. They did not disappoint. Pamela's brownies have long been my favorite GF brownie: great taste, awesome texture, easy to prepare, easy to make in a variety of ways, good counter life. They are just an overall great brownie. These little one minute brownies were just as good.
Yes! One minute!
I wished I had some ice cream to make a sundae with (one of my favorite things to do with a brownie), but even just alone, the warm brownie was perfect and delicious. They should be out in stores in September, so be sure to grab some. They are awesome. A perfect 10.